5 Awesome Texts to Send Girls (Steal These)
by Rob Judge
Co-creator of:  Magnetic Messaging:  The Key Lock Sequence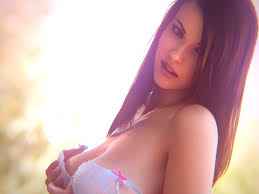 Before we get into the texts, I have to explain something…
I've used all these text TODAY!
These are the freshest, most up-to-date texts I'm using at the moment, and so I don't want the girls I used them on to find
them posted somewhere on the interwebz.  So, this page is hidden. And will most likely not be up for long.
(I'm revealing serious classified information!)
Now…onto the texts!
1. Perfect Transition into the Date Text
A MAJOR problem most guys have over text is this: NOT knowing how to transition from flirting/talking on text into setting up a date! Proposing a date is one of the 3 KEY INGREDIENTS to effective text game (per Magnetic Messaging).
Also, most guys tell a woman TOO MUCH over text, destroying any mystery or intrigue that gets women excited about meeting up for a date. I always tell guys to think of texting as a "movie preview." You want to give her JUST ENOUGH so that she's CURIOUS and EXCITED for the date. (You do not, however, want to give her the whole movie on text!)
To accomplish this, I devised the perfect text:
"Sounds like a good _________ (discussion /debate /conversation) over a glass of wine"
In context, you'd use this text WHENEVER a woman asks for more information about something that interests her or even challenges you.
For example:
Girl: "Whatcha workin' on?"
Rob: "Doing some writing ATM"
Girl: "Really? About what?"
Rob: "About something I can only tell you about over a glass of wine."
Rob: "Let's meet up later, around 8, at Blue Martini. Te gusta?"
2. Perfect "Radar Text" to Get Investment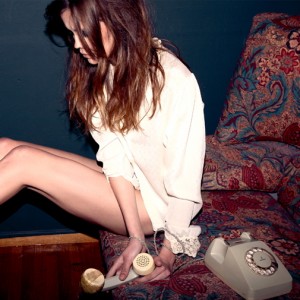 If you don't know what a radar text is, then you need to get Magnetic Messaging. In addition to eliciting a radar text, sometimes you also want a girl to "invest" some time/ thought/ emotions into the exchange (especially if she's gotten a bit distant or cold).
One of the BEST ways I've found to do this is through pop culture. Feel free to steal these back-to-back texts to get some positive momentum and investment from girls who are slipping away:
Text 1: "Just made a Spotify playlist titled, "Cool guy music""
Text 2: "Give me some song recs!"
3. Look Important while Giving a Compliment
Readers of Magnetic Messaging know that I love blurring the line between cockiness and sweetness. The section in Magnetic on the "couple compliment" breaks down EXACTLY how to simultaneously give a compliment while also making yourself look cool in the process.
Likewise, a text I recently created that accomplishes a similar effect is the old "work break" idea:
"Need a work break, looking for a cute girl to distract me"
4. Get Some "Yes Momentum"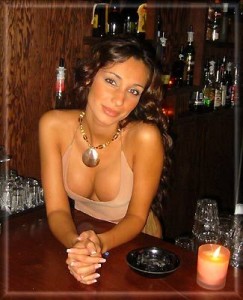 One thing I've found VERY effective in interacting with women is the idea of "yes momentum." Once a girl is invested emotionally, often she doesn't want to ruin the vibe by saying no (especially to things you like or enjoy).
As guys, it's often us who get sucked into A GIRL's "yes momentum." (If you've ever said you liked a movie or song just because a girl said she liked it, raise your hand…)
***Sheepishly raises hand****
For those of us who know what it feels like to get swept away by "yes momentum," you can imagine how powerful it can be if YOU were able to turn the tables and get a girl to agree with all your likes and interests…
…especially if you could parlay that "yes momentum" into a romantic date! (Insert Dr. Evil laugh)
Here's a great text that suggests a date activity while creating some "yes momentum":
"Do you smoke hookah*? (Please say yes)"
*Obviously substitute YOUR preferred romantic activity.
==============================
Discover the 3 Texts that turn her on and get her out on a date
==============================
5. The Shameless Compliment
If you've been on this newsletter for any time, you probably know I'm all about expressing my masculine drive in an honest and transparent way. In less pretentious terms, I'm about acting…
SHAMELESS!
Once you and a girl are vibing, and especially if you've initiated the "turn sequence" from the keylock, then throwing out an over-the-top compliment can dramatically HELP your chances of meeting up with her.
This text is also GREAT for girls you've already been out on a date with or even a girlfriend:
Text 1: "Why are you hot and ____________*?"
Text 2: "It's really not fair"
*Fill in something (non-physical) about her that you like, for example: "Why are you hot and creative" or "Why are you hot and such an expert of wine"
Well, there you have it! (I must confess, I was a little hesitant to hit SEND on this email because these texts are so sacred to me!)
Use these 5 texts wisely and, if you really want to improve how you communicate with women, check out the next page and learn:

Discover the Key Lock Sequence